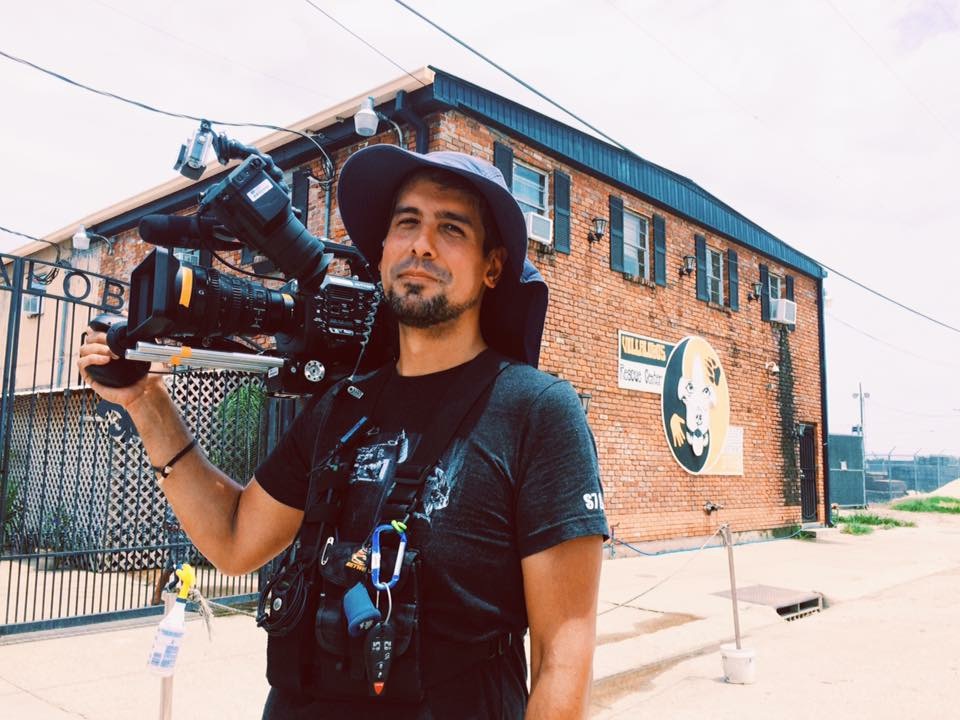 Hello, thanks so much for stopping by!
I am a freelance film and video producer with over 15 years of working experience. A 2002 graduate of Full Sail University, I have worked on a variety of projects throughout my career ranging from films, TV shows, sponsored content, corporate/industrials, social media and more.
I currently live and work in New Orleans, LA as well as work in other cities within Louisiana and the general southern region. I am travel and passport-ready, and always willing to work wherever a project or collaboration may take me.
My main focus of work is as a director of photography and camera operator in the documentary, reality/docu-follow genres. Some of my credits include VICE News, "Pit Bulls and Parolees" (Animal Planet), "90 Day Fiancé: Happily Ever After" (TLC), Thrillist's "Fork Yeah!", "Accident, Suicide or Murder" (Oxygen), and "The Amazing Race" (CBS). My full resume is available upon request.
No project is too big or too small for me–I'm always happy and willing to collaborate. If you'd like reach out for your next project or for any other inquiry, please feel free via my email below:
Thanks so much!